Experience the magic of Cashiers during wintertime
When the summer heat gets to be too much, city dwellers in Atlanta, Greenville, and Charlotte have long been drawn to Western North Carolina's coveted Highlands-Cashiers Plateau. But what some have yet to discover is that wintertime is just as glorious and inviting. There's a stark beauty and idyllic peace to this picturesque region during the winter months. It reveals itself in subtle ways: a perfect mantle of snow draping a hillside…ethereal chimney smoke wafting from a well-lit cottage…the hushed tranquility of an old-growth forest…or a fleeting congregation of deer at the edge of a pasture. These are images that burrow into one's soul. They encourage us to explore and observe this mountain sanctuary during "the offseason," when the bustle of fall has subsided, replaced by a quiet splendor that is at once gratifying, yet ungraspable.
—
"For many of our homeowners, wintertime is the most rewarding season at Chinquapin. The views go on forever. And the snow has a way of making everything look new and alive. There's a deep sense of tranquility during the winter. There's also a lot to do: snow skiing, hiking, dining, shopping, or just reading a book by the fire. And the fact that we offer premier real estate near Sapphire Valley Ski Resort is an added bonus."
— Katie Nicholson, Land Consultant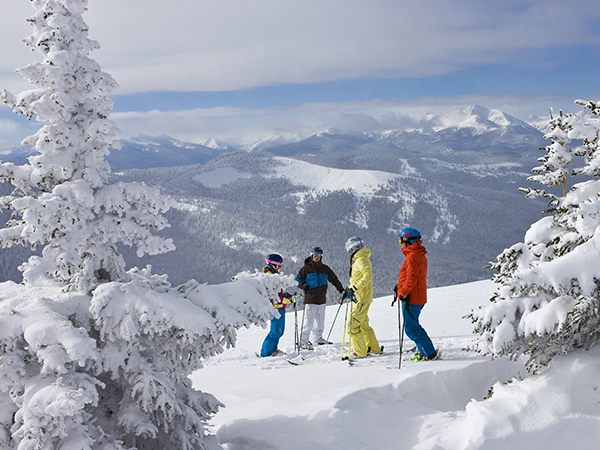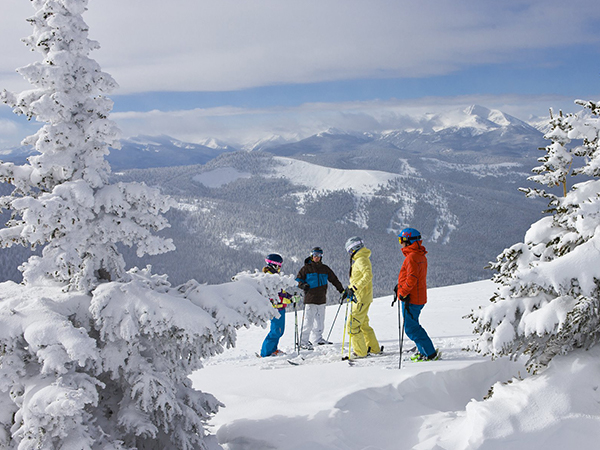 Six Great Winter Activities in Cashiers Highlands
Snow Skiing
With an elevation near 4,000 feet, Cashiers is the perfect altitude to beat the heat in summer and enjoy the slopes in winter. Just a few minutes from downtown lies the Ski Sapphire Valley Resort—a favorite for families, regardless of age or experience on the powder. In addition to skiing, Sapphire offers snowboarding, tubing, and winter zip lines. Ski Sapphire Valley has a complete rental shop with boots, skis, boards, helmets, and ski poles.
Hiking
For many people winter is the best time to go hiking. There are fewer people on the trails and the quiet stillness of the landscape portrays a stark beauty that is absent the rest of the year. The entire region is imbued with cascading waterfalls, scenic ridge lines, rhododendron-filled forest paths, and sweeping views that seem endless during winter.
Shopping
The Highlands-Cashiers plateau boasts some of the finest shopping in Western North Carolina. A number of charming boutiques and curio shops sprinkle both towns and invite shoppers all the year round. Winter is often the time of year to find the best deals and the lack of crowds makes it easy to linger and stroll at will at the shops of your liking.
Bascom
Located on a former horse farm, The Bascom Center for the Visual Arts in Highlands is a favorite attraction for children and adults, offering high-quality (and rotating) visual art experiences that inspire and teach. The park-like setting features a six-building complex—with thousands of square feet of exhibit space—on six acres of land, complete with a meandering stream.
Ice-Skating
Perhaps there is no more gloriously romantic winter activity than ice-skating: under the boundless Western North Carolina sky, with the crisp chill of the holidays lingering in the air, and the sound of laughter blending with the music of skates on ice. The Highlands ice-Skating Rink is a wonderful family escape—for beginners and seasoned skaters, for the young and the young at heart.
Dining
Like shopping, dining is a year-round pursuit in the Cashiers-Highlands region. From small boutique cafes offering eclectic fare…to four-star fine-dining cuisine, the variety of culinary options is staggering. For their size, Highlands and Cashiers offer up a delectable offering of restaurants that rival much larger urban settings. Best of all, many are open all year long, presenting a greater chance of securing your favorite table during winter.
—
A year-round retreat for homeowners
Each season atop the Highlands-Cashiers plateau is adorned with its own unique beauty—the lush greenery of summer…the resplendent spectacle of fall leaves…the hushed serenity of winter…and the ever-resurgent glory of spring. Each successive month is bathed in a tranquility that astounds the eye and enriches the soul. Located square along the Eastern Continental Divide, this region has been attracting visitors for years, lured by the four-season climate, higher elevations (3,000 – 4,000+ feet), forested mountains, and an endless array of waterfalls, creeks, rivers, and lakes. If ever there were a natural mountain paradise, this is it. To top it off, the area features two of the most charming and sought-after mountain towns in the southeast: Highlands & Cashiers.
Highlands-Cashiers Plateau – Climate Facts
Average snow per year: 9 inches
Average days of sunshine: 212
Summer temps: July is 78°
Winter low is 25°
Drive Times from Southeastern Cities:
Greenville, SC – 1.5 hours
Atlanta, GA – 2 hours
Charlotte, NC – 3 hours
Columbia, SC – 3 hours
Nashville, TN – 5.5 hours
—
Chinquapin: a conservation community at the center of it all
You can enjoy your own private home near Sapphire Valley Resort. Located in the heart of the Highlands-Cashiers Plateau, Chinquapin is an amenity-rich, family-centered conservation community that allows you to live graciously and abundantly. It's all here: timeless fun in an ancient, yet ageless setting. Each day grants you the possibility of new wonders, both inside our gates and in the extended Cashiers' community. Come experience it for yourself. Schedule a personal Discovery Tour or call us today.
---