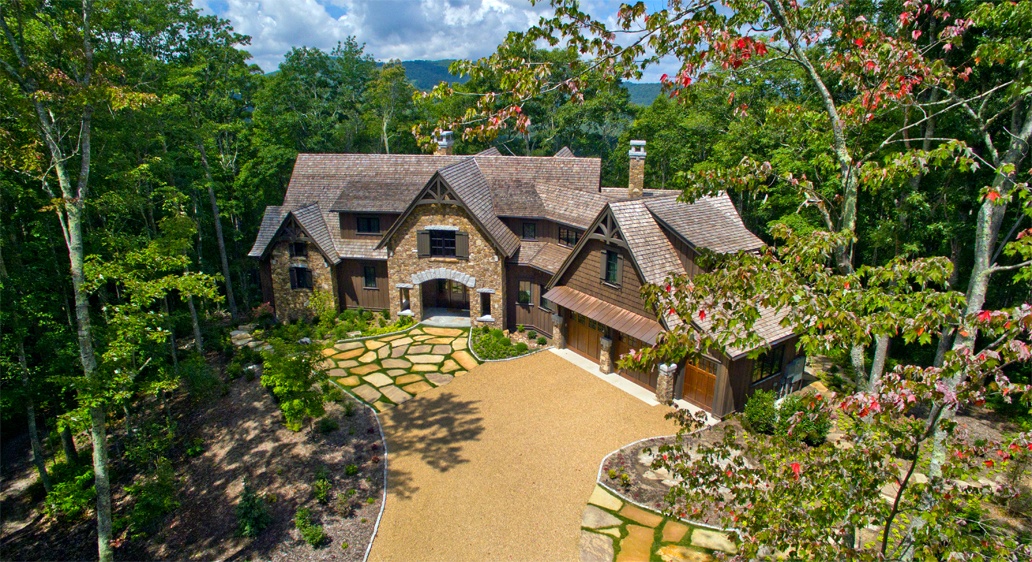 When the summer months get too hot in Atlanta, Greenville, and Charlotte, city dwellers in the Carolinas and Georgia head for the hills—in particular, Western North Carolina's coveted Highlands-Cashiers Plateau. Located along the Eastern Continental Divide, this region has been attracting homebuyers for years, lured by the four-season climate, higher elevation (2,500 – 4,000+ feet), forested mountains, and endless array of waterfalls, creeks, rivers, and lakes. If ever there were a natural mountain paradise, this is it. To top it off, the area features two of the most popular, charming mountain towns in the southeast: Highlands & Cashiers.
NC Real Estate is strong in the Highlands-Cashiers Market
With a good economy and healthy real estate market, buyers are taking notice. Home sales have been quite high in both Highlands and Cashiers. As of this May, home sales were up 43% over a year ago. And this is not an isolated statistic, but a steady trend that has been developing over the years. According to local realtor Jody Lowell, "The Highlands-Cashiers market is strengthening since the 2008 adjustment. In 2016, the market was up 8% in unit sales and 19% in volume. In 2017, the market was up 19% in unit sales and 12% in volume." Those ratios, of course, are quite good and cause for continued optimism. According to the Highlands-Cashiers Real Estate Report (July 2018), "the buyer market is still good. There's plenty of inventory to choose from in certain price ranges. However, the market continues to show overall growth…more buyers are coming into the market. To hesitate could mean another offer coming in soon." The ultimate mountain getaway In terms of natural attractions and sheer beauty, few mountain regions can compare to the Highlands-Cashiers Plateau. Add to that a multitude of dining, shopping, and recreational activities in the area, and you have a destination that offers a little something for everyone. The distinctive towns of Highlands and Cashiers are located just two hours from Atlanta—the perfect distance for a weekend or vacation home. "The Highlands-Cashiers Plateau is truly one of the premier vacation spots on the east coast," says Kenneth Taft of Landmark Realty. "Like any resort and second-home market, the people who typically buy here are those who have visited before and fell in love with the area. They want a 'home base" here, whether they're using it as a weekend getaway during the summer, or as an investment until they can retire here full time."
Drive times from major cities:
Greenville, SC – 1.5 hours
Atlanta, GA – 2 hours
Charlotte, NC – 3 hours
Columbia, SC – 3 hours
Nashville, TN – 5.5 hours
Chinquapin: a conservation community at the center of it all
Located in the heart of the Highlands-Cashiers Plateau, Chinquapin is an amenity-rich, family-centered conservation community that allows you to live graciously and abundantly. It's all here: timeless fun in an ancient, yet ageless setting. Each day grants you the possibility of new wonders, both inside our gates and in the extended Cashiers community. Come experience it for yourself. Schedule a personal Discovery Tour or call us at 866-370-0867 today.